Get Connected.
Get Involved.
Get Engaged.
MnDOT Hwy 252/I-94 Environmental Review Study –
And what it means to you.
About the Project:
Hwy 252 and I-94 in Brooklyn Center, Brooklyn Park and north Minneapolis are in need of improvements and repairs. Currently, we are seeing a high number of crashes, traffic congestion, and significant barriers for pedestrians and bicyclists in the area. Both roads also are deteriorating and need to be repaired.
Before any major improvements to Hwy 252 and I-94, MnDOT is working closely with the public, federal and local partners to gain a better understanding of safety and transportation needs in the area. As part of this study, They are taking a closer look at how a potential construction project could affect the environment surrounding Hwy 252 and I-94.
Learn more about the Hwy 252/I-94
Environmental Review Study
Watch this educational video series about the project:
EIS 101 presentation library
Please check back for updated links to the information below as they become available.
Noise and Air Quality
Mississippi River Considerations
---
---
---
Visit: MnDOT – Highway 252/I-94 Environmental Review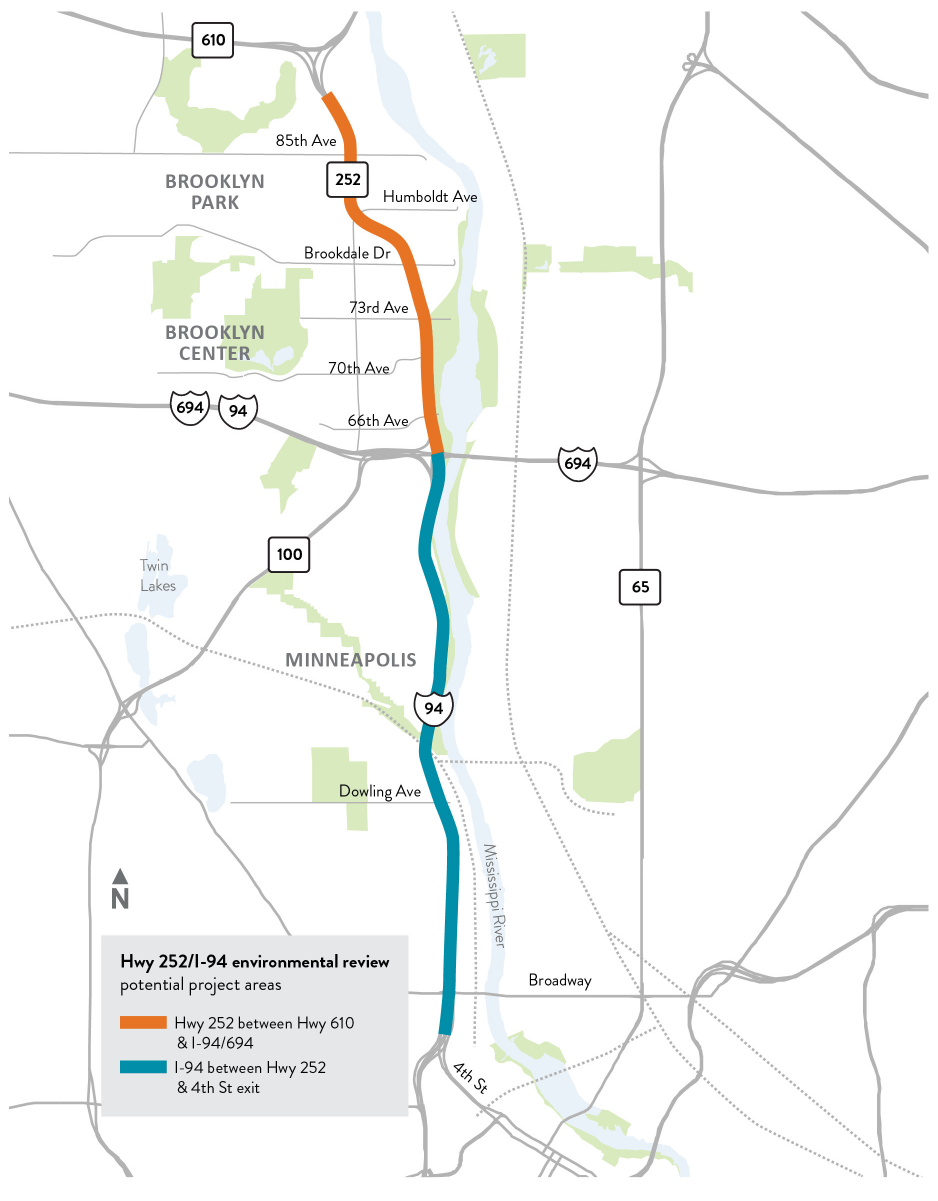 Our Purpose:
Stairstep Foundation is seeking to provide authentic conversation and education regarding the MnDOT Hwy 252/I-94 project.
---
Get connected. Get the facts. Get Engaged
Learn more:
Join the MnDOT Hwy 252/I-94 Town Hall Conversation on April 6th at 1pm CST on Insight News.
(Click Here)
---
Let The Village Speak!
In case you missed our first town hall:
MnDOT Hwy 252/I-94 Project Town Hall Conversations
Hosted by: Al McFarlane, Founder, Insight News
April 6th • 1 pm CST 
The ongoing environmental review study presents real opportunities and challenges that will forever change our community's landscape and the way we live, work and commute. Join this special community forum to get the facts. Meet MnDOT project representatives, community advocates, and other key stakeholders.
Listen: KFAI 90.3 FM Radio
Stream: https://www.facebook.com/Insight-News-145233765561468
---